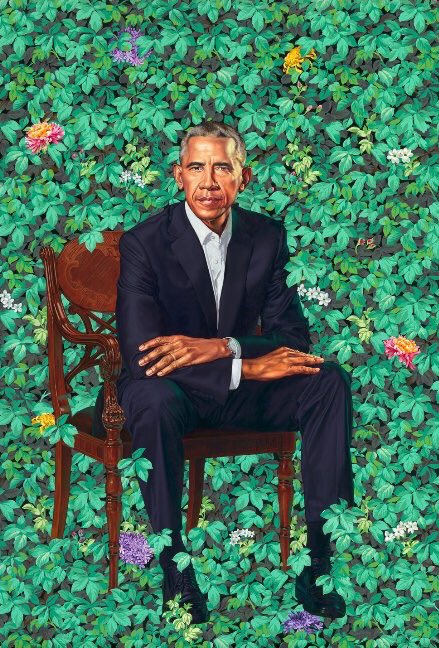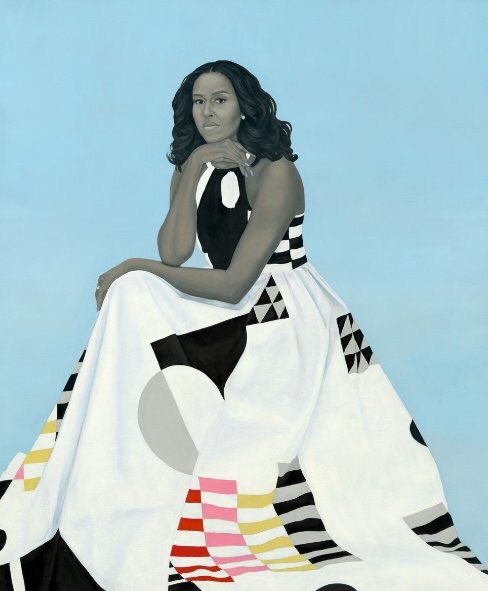 Today was the unveiling of the Obamas' portraits for the National Gallery.
I like them! Different.
I suspect the portraits that will hang in the White House will be a little more traditional.
If you ever get the chance, definitely explore the presidential portraits in the National Gallery. My daughter and I went to DC a couple years ago, and checked off everything on our list of things to see -- except for the Newseum, which was closed because of power outage -- and discovered the gallery was open late that night. I could have spent an entire day just in the presidential section. You'll recognize many, of not most, of them -- Lincoln in a chair, Franklin Roosevelt with the close-ups of his hands at the bottom.
https://americaspresidents.si.edu/
Norman Rockwell's Nixon is my favorite. I don't like Clinton's. A little too abstract.